Partnering Finnish industry
-looking ahead to the next hundred years
We have over one hundred years of experience working with Finnish industrial companies, equipment and machinery manufacturers, research institutions and engineering firms. Leading international products in combination with local service from our dedicated staff are your assurance of getting the most efficient solutions with the best life cycle value.
Service mindset
We genuinely aim to assist people both in our own company and in customer and partner companies in what they do.
Life cycle value
It is a matter of honour for us that we only offer our customers appropriate solutions that are efficient and have excellent life cycle value.
Know-how
Our employees are professionals in their field and are continually updating their skillset. They know the requirements of their customers and industry.
Flexibility
We provide customised solutions and we react rapidly to changing situations.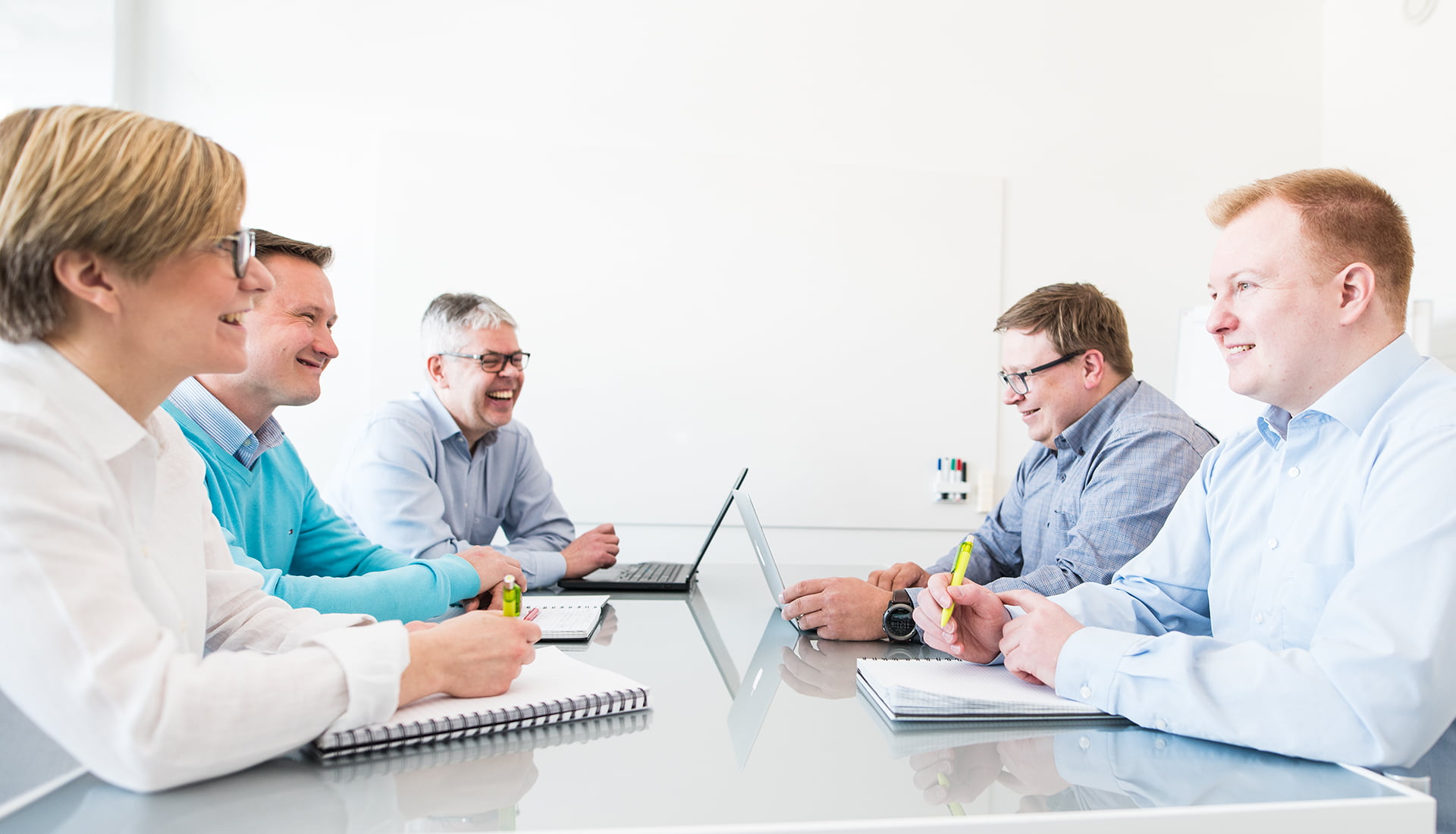 As a traditional Finnish family business, we take a longterm view on issues and are aware of our responsibility towards the environment and society. We want to produce sustainable solutions and aim towards unwasteful actions.
We recognise our responsibility and duties as a partner and an employer and we are part of the Reliable Partner program!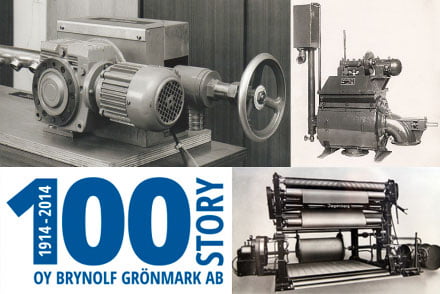 100 years of technical trade through the ups and downs of economic history
In 1914 Finland was still an autonomous part of the Russian Empire. Back then, an industrious self-taught businessman called Brynolf Grönmark was plying his trade in Helsinki. In many ways he was a pioneer; he traded with Russia, selling dyed paper to Moscow.
We wrote down the history of Grönmark in our centenary year. It tells the stages in the company's development from 1914 to 2014, set against the twists and turns in Finland's economy. It is good to take a regular look back to learn from what has gone before and see further into the future!